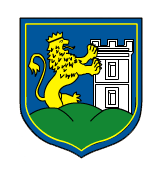 Breclav is a town in the South Moravian region of the Czech Republic. Located approximately 50km from Brno and situated on the River Dyje, Bøeclav is situated near the borders with both Austria and Slovakia. The town has an area of 77.11 square km and close to 25,000 inhabitants. Bøeclav is an important border crossing for the Czech Republic, and a railway junction of international importance.
History
The area surrounding Breclav was prominent during the era of Great Moravia in the 9th century. In the woods lying to the south of a city was an important fortified settlement, but this was abandoned in the 10th century.
The origin of the town's name more than likely comes from Prince Bretislav I, who named a castle in the region after himself. Breclav went on to become one of the most important administrative centres in Moravia, as it established itself as a market town close to the castle. In the 15th century the original settlement was destroyed, with the residents rebuilding their town closer to the castle, however, some remained in a settlement known as Old Breclav on the site of the original settlement.
In the first half of the sixteenth century, the House of Zerotín acquired the old castle in the town and rebuilt it as a manor house in the Renaissance style. It was then purchased by The House of Lichtenstein in 1638, only to be destroyed, as with most of Breclav, in a succession of conflicts during the late seventeenth century.
The expansion of the railways in the nineteenth century was integral to Bøeclav's growth. The creation of a line between Vienna and Brno in 1839 led to the industrialisation of the town which saw a sugar mill, sawmill, brickyard and a chemical factory all constructed within one year.
In 1919, Breclav, Old Breclav and the Jewish Municipality of Bøeclav merged into one administrative unit. The town, with a large majority of ethnic Czechs was later annexed by Germany as part of the Munich Agreement in 1938. Following the Second World War, Breclav became the seat of the district administration and between 1974 and 1976 the neighbouring villages of Postorná, Charvatska Nova Ves and Ladna were incorporated within the town's boundaries, although in 2006, Ladná became an independent village.