The Russians capped off a perfect Hlinka Gretzky Cup with a convincing 7-2 victory over Slovakia in Piešťany to prolong their reign as champions of the annual August U18 tournament. As for the Slovaks, the Cinderella story of this tournament, they were unable to complete the upset but their second-place finish far exceded anyone´s expectations.
Russia

Slovakia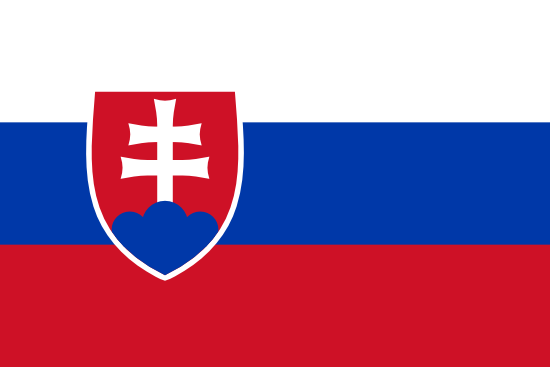 Russia: S. Ivanov (Murashov) – Malyavin, Kudryavtsev, Sapunov, Duda, Remezovsky, Gulyaev, Barabosha – Perevalov, Kvochko, Michkov – Miroshnichenko, Rogovskii, Gazizov – Trikozov, Demidov, Sinyatkin – Larkin, Grigoriev, But – Davydov.
Slovakia:
Goals and assists: 13. Miroshnichenko (Kvochko, Michkov), 14. Malyavin (Larkin), 19. Sinyatkin (Demidov, Trikozov), 30. Miroshnichenko, 31. Gulyaev (Michkov, Rogovskii), 43. Rogovskii (Gazizov), 56. Michkov – 28. Mešár (Slafkovský), 41. Žlnka (Petrovský)
Shots: 25:41 (11:14, 7:15, 7:10).
Penalties: 4:4. PP goals: 0:1. SH goals: 0:1.
Referees: Konc st., Stano – Kacej, Durmis. Attendance: 500.
Photogallery
Report
Captain Ivan Miroshnichenko was the engine for the Russians, scoring two momentum-changing goals. Matvei Michkov also had two points for Russia.
Although restricted to just 500 spectators in Piešťany, those in attendance for the final created the atmosphere of a crowd ten times that, and the young Slovak players were ready to perform for them. The Slovaks were confident heading into the game and came out with plenty of energy. On an early 2-on-1 rush, Adam Žlnka fed Servác Petrovský, who hit the goalpost.
The Russians weathered the early storm and opened the scoring on the power play at 12:20. Following a mad scramble around the Slovak goal in which Rastislav Eliaš had already robbed a seemingly sure goal with an amazing glove save, the puck was dug free and worked to Miroshnichenko, who made no mistake.
Just 1:10 later it was 2-0, with Alexei Malyavin scoring on a laser of a wrister from the point that beat a screened Eliaš upstairs, knocking the goalie's water bottle off the top of the net. Slovak coach Ivan Feneš thought there was goaltender interference on the play, but the goal stood.
Russian pressure continued and with less than two minutes to go in the period they made it 3-0 when Ivan Demidov centred out front to Semyon Sinyatkin, who went upstairs.
Slovakia seemed to get some momentum from a successful penalty kill early in the second period and started getting offensive chances. Simon Nemec just missed from the doorstep, Sergei Ivanov made some good saves and they finally scored at 27:44 on the rush, when Juraj Slafkovský fed a nice backhand pass onto the stick of Filip Mešár, who provided the finishing touch.
However, that momentum was stunted when Miroshnichenko scored his second of the game just 1:25 later, taking a feed from and firing a wrister that beat Eliaš low to the glove side to restore Russia's three-goal lead. And then it was 5-1 just 1:08 after that when Mikhail Guryayev finished off a nice three-way passing play.
At that point, Patrik Jurčák relieved Eliaš in the Slovak goal.
Down four goals, the Slovaks obviously faced a daunting task at that point but they didn't give up. They once again got a fast start to the third period, with Žlnka scoring just 25 seconds in on a blast off an attacking-zone faceoff won by Petrovský. But once again, the Russians responded quickly, with Ilya Rogovsky restoring Russia's four-goal lead just over two minutes later with a brilliant wrister just inside the far post.
Hoping for a miracle, Feneš pulled Jurčák with his team on a power play with more than five minutes left in regulation time. However, Michkov hit a long empty-net goal from his own zone with 4:12 remaining to remove any shred of doubt about the outcome.
Tempers flared on both sides in the waning minutes but it was all academic, and when the final siren sounded, the Russians poured off the bench to celebrate their second straight Hlinka Gretzky Cup title.
Reactions
Vladimir Filatov (head coach, Team Russia): "Our plan was to not allow the Slovaks to play the same type of hockey that they played against Finland – to play aggressively, to always be on the puck – and we performed as we planned. The first goal was very important, but in junior hockey, it never comes down to one goal so it's very good that we scored a lot. One of the major parts of our character during this whole tournament is that when the opponent scored, we were able to answer quickly in every game, and we did the same thing in the final."
Ivan Feneš (head coach, Team Slovakia): "The Russians are currently the best team in the world in this category. We tried to compete with them. I don't think we disappointed our fantastic fans today. The boys worked hard the whole game and they tried their best. And of course, we made some mistakes. These are exactly the things we need to improve in the future, so that we can win such games. And so that we can play them at all. I'm a modest person, but I think our boys were great and proved that they are able to compete with the world's elite."