With a 6-0 win over Switzerland in their last group-stage game, the Finns finish second in Group A and will face Russia in the semi-finals. Leading the offence were Topi Niemelä with three assists and 15-year-old Brad Lambert - who won't be eligible for the NHL Entry Draft until 2022 - with three goals. Joel Blomqvist, playing his third consecutive game in the Finnish goal, made 19 saves for the shutout.
Switzerland

Finland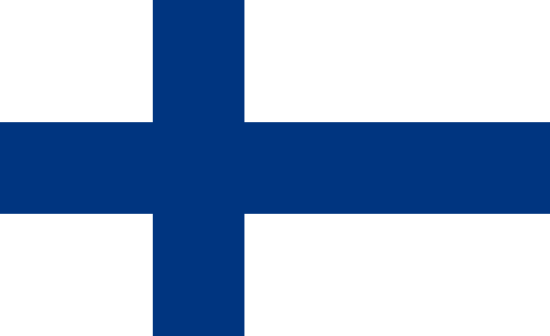 Switzerland:
Finland:
Shots: 19:38 (8:12, 3:13, 8:13).
Penalties: 4:2. PP goals: 0:3. SH goals: 0:0.
Referees: Hejduk, Šír – Rampír, Rožánek. Attendance: 268.
Photogallery
Report
After their big 5-1 win last night against the host Czechs, the Finns were brimming with confidence and needed just two points to secure a semi-final berth. They left nothing to chance with two goals in the first period and three more in the second.
After not registering a point in their first two games but looking very solid, Brad Lambert broke out this game. His first came on the power play at 5:51, a one-time slapper from the high slot after Juuso Mäenpää feathered him a perfect pass. Exactly three minutes later it was 2-0 when Roni Hirvonen won a battle for the puck along the boards, dipsy-doodled around the Swiss zone and fired a backhander into the roof of the net.
The Finns seemed in control at that point, but early in the second period they removed any doubt about the outcome when Atu Räty made it 3-0 in the 22nd minute, then five minutes later Roby Järventie made it 4-0 on the power play.
When two Swiss penalties 42 seconds apart gave Finland a lengthy 5-on-3 advantage just past the game's midpoint, it seemed likely they would add to their lead and indeed they did, with Lambert getting his second, firing it into the roof of the net after Niemelä found him with a perfect backdoor pass.
After stopping 20 of 25 shots through 40 minutes, Andri Henauer was lifted in favour of Noah Patenaude, who couldn't stem the tide. Lambert got his hat-trick goal 4:30 into the final frame, potting a rebound after Patenaude stopped the initial shot from Ruben Raftkin. For the third time in the game, Lambert celebrated with a big leg kick and fist pump, which might become his trademark.
Reactions
Martin Höhener (head coach, Switzerland): We didn't start very badly, but we were standing around a bit too much and gave up two early goals. We took too many penalties and they've got a dangerous power play. We were not able to do what we did against the Czechs the day before yesterday. But I feel that our team has potential. We have a lot to work with in the future.
Antti Miettinen (assistant coach, Finland) "I think the first Canada game we were a bit nervous and if you're not at your best against Canada, it can go badly. Then against the Czechs we played much better and it was a hard-fought game, I thought. The Czechs gave it their all but we were pretty efficient with our scoring. This game we were a bit sloppy to start, even though it was 2-0. We had a better second period and then it was just waiting out that last 20 minutes and maintain our good habits. I know Russia is a very good team, they're tough to score on and they've got a lot of skilled, dangerous players but we've played well against them in the past and we'll be ready."