With an 8-1 win over Switzerland, Finland finishes the group stage with five points and is temporarily in second place in the Břeclav Group. Whether the Finns advance to the semi-finals depends on the result of this evening´s game between the Czech Repubic and Russia. Basically, if Russia wins, Finland advances.
Finland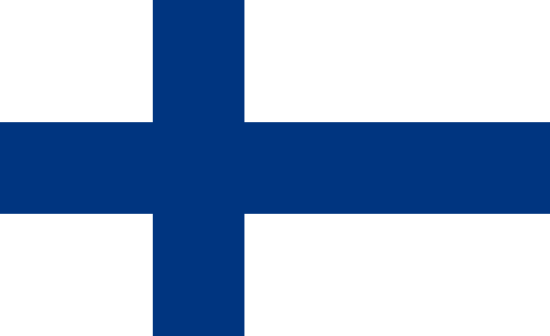 Switzerland

Finland:
Switzerland:
Shots: 28:18 (14:7, 6:9, 8:2).
Penalties: 5:3, plus Julien Rod OT vysoká hůl, Alessandro Luratti (oba SUI) OT naražení na hrazení. PP goals: 6:1. SH goals: 0:0.
Photogallery
Report
The Finns knew they needed to win and took care of business early, scoring five first-period goals. They started on the power play at 8:08 when Joakim Kemell, the team's offensive sparkplug and top prospect in the 2022 NHL Draft, scored on the power play as he patiently waited with the puck at the top of the circle and waited for a Swiss penalty killer to commit before firing a wrist shot top corner.
Their second goal was also on the PP courtesy of Otto Salin, who blasted a one-timer through a crowd at 12:46. Kasper Lundell, Jani Nyman and Topi Rönni then scored to increase the lead to 5-0 in the first period, with the Swiss lifting starting goaltender Valentino Zaetta in favour of Diego Simeoni after the fourth goal.
The Swiss got on the board on a power play of their own when Mattheo Reinhard converted a rebound off a Valdemor Hull shot. Reinhard scored two of Switzerland's three goals in the group stage.
That was all the offence Switzerland would get in the game. The Finns restored their five-goal lead in the middle frame and added two more goals in the third for an 8-1 win. Nyman was the only Finn to score two goals in the game, while Rönni and Kasper Kulonummi each recorded three points. In his first start of the tournament, Mannu Lukkarinen stopped 18 of 19 shots for the victory.
With five points, Finland now leads the Czech Republic by one point. The Czechs have one group-stage game remaining tonight against Russia and with the Finns holding the tiebreaker by virtue of winning last night's head-to-head meeting, the Czechs must win the game to advance, but it can be in regulation or extra time.
Reactions
Mika Marttila (head coach, Team Finland):
"It was a really big game for us and we got off to a really good start because of our power play, which was very good today. Because of COVID, we haven't been able to play international games for a year and a half, so we enjoy every game and really respect our opponents and take them seriously. Now we've done our own work and all we can do is sit and watch the result of the last game today."