Team Canada deservedly won the Ivan Hlinka Memorial Tournament gold medal match to regain the title they were unable to defend last year.
Canada
Czech Republic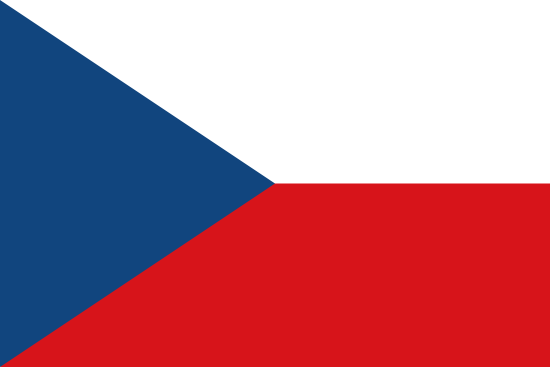 Canada: Rodrigue – Addison, Smith (A), Woo (A), McIsaac, Merkley, Dobson, Bahl, Shepard – Thomas, Hayton, Foote – Noel, Veleno (C), McBain – MacDonald, Groulx, Burzan – Dudas, Dellandrea, Fortier.
Czech Republic: Dostál – J. Michálek, Dluhoš, Klejna, Kowalczyk, Malík, Adámek – Blümel (A), Pekař, Lauko (C) – Plášek, Střondala, Jeník – Kvasnica, Čajka (A), Gajarský – Sedlák, Arnošt, Matiášek – Pavel.
Goals and assists: 17. McIsaac (McBain), 23. Veleno (McBain, Dobson), 40. Bahl (Dobson, Thomas), 48. McBain (Smith, Thomas) – 27. Arnošt (Sedlák).
Shots: 46:19 (19:4, 16:9, 11:6).
Penalties: 4:2, plus Merkley (CAN) 10 min.. PP goals: 0:0. SH goals: 0:0.
Attendance: 3003.
Photogallery
Report
A commanding performance from the Canadians saw them on front foot from the get go, and outshooting the Czech Republic 19-4 in the first period. The hosts were unable to get out of their zone for long phases of the opening period, and it was surprising only that the deadlock took so long to be broken. Eventually, with 16:26 played, Jared McIsaac's top-shelf wrist shot flew past Lukas Dostal to put the Canadians ahead.
Period two started in the worst possible way for the hosts, who began the middle period with a carried over power play. With 2:19 played, captain Joe Valeno pounced on a rebound in the crease to double his side's lead. A pair of goals down, the Czech Republic eventually started to come into the game a little more, and found a way back into the game with a scrappy goal - persistent play in the offensive zone eventually saw Dominik Arnost poke home from the top of the crease to send the home fans wild. As it looked to be heading to the third period as a one-goal game, a lapse in concentration from the home side Kevin Bahl to float a shot into the top corner through traffic and re-establish the Canadians' two-goal lead with 31 seconds remaining in the period.
The Czechs had 1:30 of power-play time early in the final period during which one felt they really had to score if they were to have any chance of getting back into the game. The chance, however, went begging and, a couple of minutes later, the result was put to bed. Crisp passing in the offensive zone eventually saw a Dostal save, but the rebound fell to Jack McBain, who tapped in from close range and make it 4-1 at 47:53. There were a few moments of opportunity for the home crowd to get excited about as the clock wound down, but solid defence from Canada saw them hold on to the 4-1 lead and win the gold medal!
Reactions
Brent Kisio (head coach, Team Canada): "It feels awesome. Give the Czechs a lot of credit. They played hard, they played a great game. They're goaltender was great and we knew if we gave up odd-man rushes they could take advantage real quick, and they were really good at back-checking, so if we fell behind we could have been in trouble, but we got the lead and kept it the whole game. I thought that was really important. This place was rocking, the atmosphere here was pretty special. It was a pretty special game to be part of."
David Bruk (head coach, Team Czech Republic): "Of course we're happy that we were able to make the final and compete well in it. We're happy that we were able to beat strong teams like the USA and Russia, and we were able to play Canada in the final. Canada was clearly the better team in the game, they were simply the best team we played in the tournament. They were better in all facets. It is true that we played without three defencemen and four players could barely hold a stick, but we still got to the final. I am truly proud of what my players accomplished."