The bronze medal was won by Sweden after another good team effort. They beat Finland 5-1 in the last game on Piešany ice.
Finland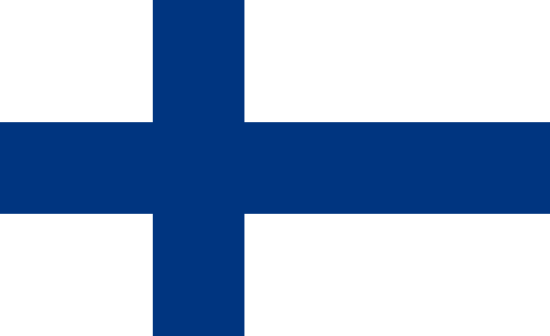 Sweden

Finland: Blomqvist (Jatkola) – Viro, Puutio (A), Nyman (A), Niemelä, Määttä, Rafkin, Koskela – Järventie, Hirvonen (C), Korkalainen – Seppälä, Aatu Räty, Lambert – Luoto, Mäenpää, Liukas – Niemi, Määttä, Karnaranta.
Sweden: Clang (Wallstedt) – Leo Lööf (C), Styf, Andrae, Wallinder, Nordlund, Grans, Kumlin – Nybeck (A), Ekmark, Olausson – Eklund, Ljungman, Hedlund – Torgersson (A), Hallén, Linus Lööf – Eriksson, Garfve, Magnusson.
Goals and assists: 19. Korkalainen (Puutio, Hirvonen) – 9. Ljungman (Eklund), 31. Garfve (Andrae, Nybeck), 35. Ekmark, 46. Torgersson, 56. Torgersson (Nybeck)
Shots: 37:31 (10:12, 7:10, 20:9).
Penalties: 6:5. PP goals: 1:2. SH goals: 0:1.
Referees: Stano, Baluška – Konc ml., Kacej. Attendance: 428.
Report
The first chance of the game went to Eklund, who tried to rebound Nybeck´s shot. Blomqvist made a save with a pad. The Finnish goaltender did his best but he could not stop Daniel Ljungman´s try from the area between the circles at 8:08. The best sniper of Tre Kronor had a bit of luck but he also found a back of the net although he was in a tough position.
Sweden counted on an offensive game and they were outshoting the opponents but in the end of the period, Ljungman got a minor penalty for hooking. The Finns scored after 17 seconds. Veeti Korkalainen
After the first intermission, the Swedes had 5-on-3 power plays twice but they did not beat great defensive effort of players in white jerseys. However in 31st minute broke the system of defense Isak Garfve with a rebound after Andrae´s shot on a 5-on-4. In less than four minutes the Swedes made it 3-1. Elliot Ekmark scored after the rush in front of Blomqvist.
For the third period, the players in white jerseys were well prepared but Clang made an outstanding effort to keep puck out of the net. He robbed Roby Järventie´s breakaway with a pad save and Kasper Puutio´s shot from the blue line when he was a little bit disoriented because of the traffic near the net.
The first big chance the Swedes had in the third period went to Daniel Torgersson. He tried to surprise Blomqvist with a quick wrist shot and he made it 4-1. Sweden was good defensively for a few last minutes of the game and Torgersson added an empty-netter. Sweden beat Finland 5-1 to win the bronze medal.